Achieving Investor's Financial Target, with their Capital & our Services.
With more than 37 years of experience, we have acquired the right expertise which will ensure that you put your best foot forward as far as financial planning of your future is concerned. Our asset planning, insurance and wealth management expertise will put you in the best position to succeed because the products we offer are designed to support optimal wealth creation and protection.
To plan the distribution of asset like what will be given, to whom and when; it is important to develop and adhere to a thorough and well-thought-out plan. Our highly skilled team at safe future advisors uses such transference vehicles to ensure that your wealth is prepared for distribution with optimal protection and efficiency.
Capital Markets Specialist
Our specialists have a great deal of experience and skills in capital markets.
Harish Arora
Founder of Safe Future Advisors
He has been spearheading the company since 1980. His vast experience and strong command in the insurance and finance domain has helped Safe Future Advisors to be distinct in this industry. Harish has been awarded the prestigious "MDRT" award, by the Premier Association of Financial Professionals at U.S.A in 1998. He has been an active participant in various Annual Meetings of MDRT conducted at U.S.A, Canada, Hong Kong, Thailand & India. His methodology & positive approach helped him in achieving life membership of MDRT (U.S.A).
Chakshu Arora
Financial Strategist
He has been instrumental in bringing about a conventional approach to the persistently running business. A graduate in commerce and post graduate in Marketing and Finance from the University of Wales, UK, Chakshu has tasted success in the corporate world both in India and abroad. Past experience teamed up with financial expertise has together worked wonders for the clients in planning their financial portfolio. He is committed to dedicating his career in serving as a financial strategist for the upliftment and financial well being of the society.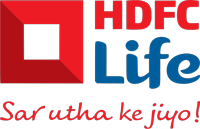 Percent of users recommend us to friends and family
More Than 2450 Happy & Loyal Clients
More than 280 plans assessed and sorted.
What Clients Say
Thank you for your extraordinary service and quality work. We, at Land N Home Enterprises, are highly satisfied with your services and we wish you more growth and success.
One always seeks to put their money through in the right hands, what better if there's someone with more than three decade experience. I recently took Insurance services from Mr. Chakshu. his dedication in the field is quite visible, also it was great connecting to him for the future plans. Highly recommended!
Heetu Nayyar
Naina Coir Products
Mr. Chakshu Arora is awesome! People are very easy to work with and when I had to make a claim, they were polite, efficient and they paid the claim immidiately. I woud strongly recommend them for all your insurance needs.
I recently claimed services from Chakshu Arora from Safe future Advisors and I am utterly satisfied. He excels in his services. His panache and sincerity towards his work are commendable. I highly recommend his services.
Rahul Aggarwal
Devansh Steels
Seeking a top-notch advice from a trusted advisor?